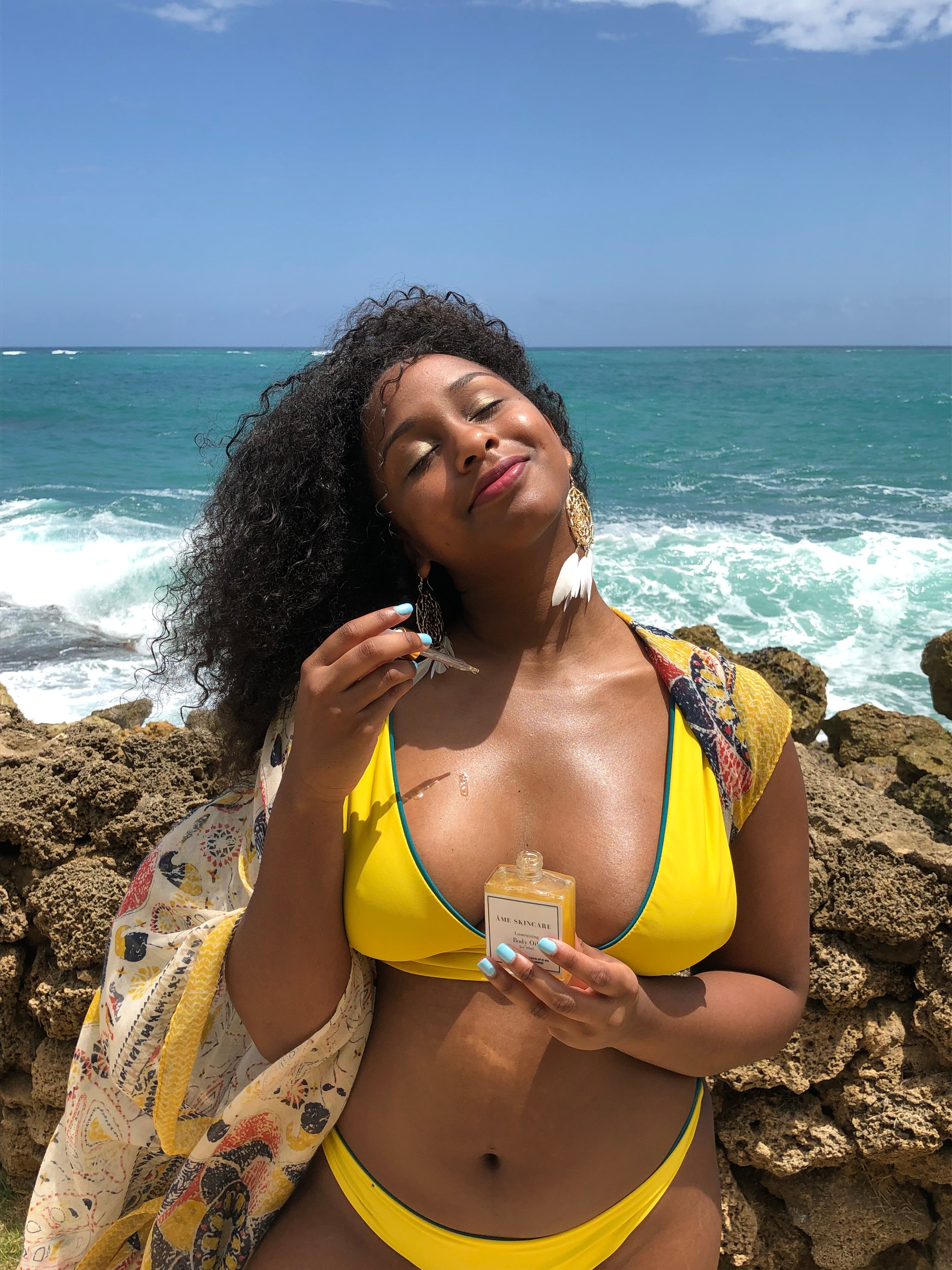 The Luminizing Body Oil in Peach Vixen
Going on summer vacayvacay? This beautiful tropical scented golden body oil will get you and your skin right!
The nourishing oils of this Luminizing Body Oil are here to help lock in moisture as you catch some sun this summer
Ingredients Spotlight and Why We Chose Each Ingredient
Peach Kernel Oil is a light, penetrating oil that is good for mature or sensitive skin. It is known to soften the skin
Grapeseed Oil is high in omega-6 and omega-3 fatty acids. These allow the oil to moisturize the skin and reduce the appearance of scars.
Vegetable Glycerin is a natural humectant, essentially drawing moisture from the air to your skin.
Vitamin E Oil is an antioxidant known to nourish dry skin and also brighten the appearance of the skin.
How to Use: SHAKE WELL. Apply sunscreen prior to using the Luminizing Body Oil. Shake then apply to your body using the dropper. Be sure to not get this on your clothes as staining may occur.
Ingredients: Organic Peach Kernel Oil, Grapeseed Oil, Vitamin E Oil, Vegetable Glycerin, Mica, Fragrance
The Luminizing Body Oil in Peach Vixen
Shipping
Fast shipping
Shipping is via USPS and generally takes 7-10 business days to arrive if using First Class Shipping (i.e. the time varies from 3-5 days for long it takes to actually be sent out). If you selected Priority Shipping, it will take 3-5 business days in total.
Order tracking
All orders come with tracking. The tracking link will be found in your email.
Get in touch
Email us at info@ameskincare.com for any inquiries you may have.